Following my annual tradition, this is a quick round up of some of the best books I read in 2021. For previous roundups, see 2014, 2015, 2016, 2017, 2018, 2019, 2020 and 2021) For a full list of books I read in 2022, scroll to the bottom of this post.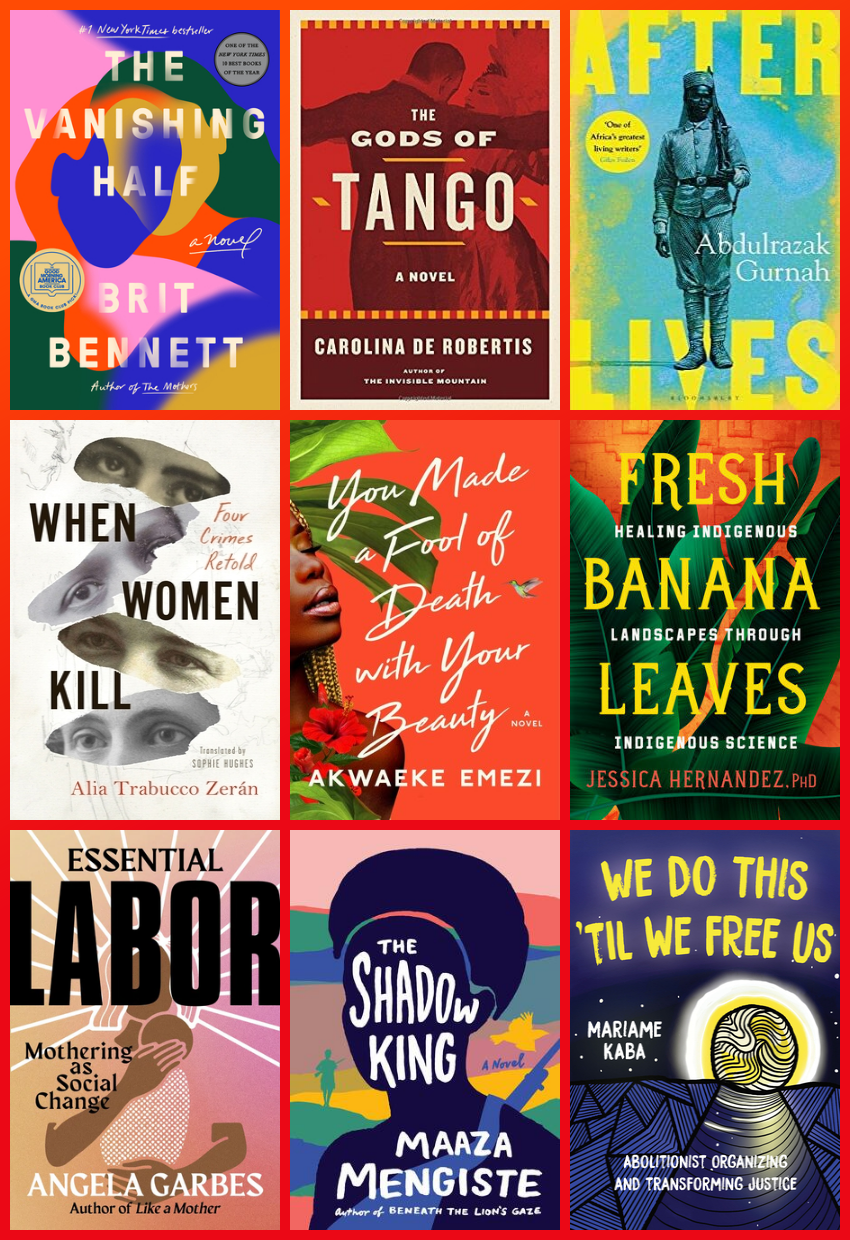 I can't quite believe it's this time of year again – the annual book blog post! Books - choosing them, thinking about what to read, and actually reading – took up a tiny portion of my brain this year. I'm astonished to find that I read more than 10 books, in all honesty. I didn't track them, didn't think about what I was reading, barely added books to my to-read list, and went to a bookshop more rarely than I have before.
Now that I've retroactively added the books I read to Storygraph (I've been totally off Goodreads for a copule of years now, and am still on the look out for people I know to follow on there - let me know!) - the only guiding principle seems to have been the Literature Festival in Berlin. I read 6 books by Bernardine Evaristo, who I had the absolute pleasure of chatting with (short write up in the Exberliner here), and two by Maaza Mengiste, who I also interviewed there. Interviewing authors whose books I read remains truly one of my all-time favourite things to do, and I'd love in the future to figure out how to do this more often.
In total, I read 37 books this year, according to Storygraph. Amazingly given I paid no attention to what I was reading and didn't track it at the time, 28% were nonfiction and 72% fiction, which is one percentage point different to 2021! 32 were by women or non-binary authors; 35 of the 36 were by authors of colour, by my own guessing (all identity mistakes my own!); just 3 were translations.